CBSE Circular for Class 9 | CBSE Circular for Class 10 Session 2018 – 19
CBSE Circular for Class 9 | CBSE Circular for Class 10 Session :
1. No Semester System: Board exams will take place at end of the year.
2. 100% Syllabus: No division of syllabus for SA I and SA II. Full syllabus exam once at the end of the session.
3. Marks will be awarded: Like class XII 9 Point Scale will be used for grades and also marks will be awarded.
4. 80 Marks Exams: Now board exam will be of 80 Maximum marks for all subjects.
5. 33% passing marks: Now students have to score 27 or more to out of 80 to clear the exam for each subject.
6. 20 Marks Internal Assessment: Formative Assessment is discontinued.
7. Periodic Tests: 10 Marks of Internal Assessment are from periodic tests. Total 3 tests will be conducted in an academic year for each subject. Average of best two will counted in Internal Assessment out of 10 marks.
No grade up scaling based on co-scholastic activities.
WATCH DEMO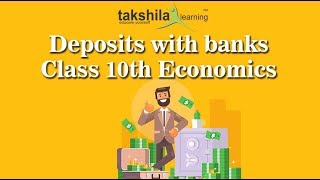 Class 10 Social Science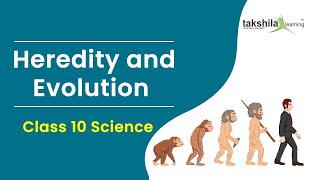 Class 10 Science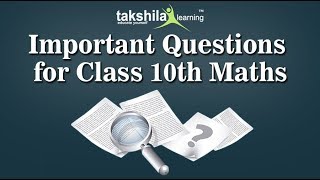 Class 10 Maths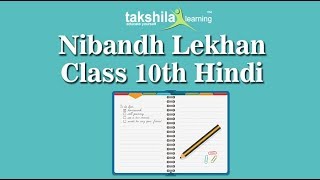 Class 10 Hindi
Class 10 Social Science

Enhance your knowledge and marks by taking online school classes for class 10 social science designed by Takshila Learning with NCERT guide/solutions, Notes, videos, study material, sample question paper on ICSE/CBSE and various state board exams. "Encyclopedic CBSE syllabus with Periodic assessments." The studying of social sciences instills in the students awareness about the issues related to their own person, surroundings, locality, country and the world. A deep understanding of civic issues is mandatory to raise a socially alert, liberal and progressive generation. Takshila learning specially crafted social science study material for class 10 with interactive audio-visual aid, real life footage, and pictures of events is based on the stringent guidelines of NCERT/ CBSE/ ICSE and is therefore the perfect choice for a streamlined national level syllabus. "Study National and Global issues." As far as the syllabus is concerned, it is definitely extensive and covers a wide range of topics both of national and international importance. The social science curriculum includes five main divisions which are: contemporary India, India and the contemporary world, Understanding Indian economy ,Political Science and Disaster Management. These five segments sensitize the students about world's changing processes like nationalism, industrialization, globalization, print media and culture. "Test your knowledge with extensive test strategies." Explored in detail, after going through them, a student would learn how these movements are and have been affecting our country and the word in general. Children are also instructed in subjects such as resource development (management of industries, forests, minerals, water and food) Indian Economy and the factors which affect it are studied. Political science is also a major component of social science for class 10 along with disaster management studies which is very practical and informative. Not only this, the specialty of our online tutor is that it is highly interactive and makes the whole learning experience a joyride because our content is equipped with awesome audio and video clips, animations and lots of exercises with subjective and objective questions.

Class 10 Science

Developed according to the latest exam pattern online school classes for class 10 science from Takshila Learning with NCERT guide/solutions, Notes, videos, online study material together with sample question papers based on ICSE/CBSE and various state board exams. "Observe, Experiment and Learn." Crafted by experts, Takshila online tutor's content for class 10 Science is a must have study package deal for every student.Package includes interactive study material, Science sample paper for class 10, science notes, science guide for class 10 and NCERT solutions. The comprehensive syllabus presented through animated videos and audio visual aid becomes much more impactful giving a great learning experience. Considering the language, the content and the methods incorporated to teach secondary school students, we can assure you that the curriculum is age appropriate and simplified to nurture and hone a child's scientific curiosity. Virtual lab serves you with an immense pleasure while doing experiments. "Intensive Scientific Pedagogy." At class 10 level, the students are taught the tri aspects of science, i.e. physics, chemistry and biology. The lessons are rich and varied. They include information and facts on topics such as electricity, magnetism, light reflection and refraction. Metals and non metals, acids, bases and salts, carbon and its compounds, life processes, heredity, evolution and many more interesting subjects of importance.

Class 10 Maths

Developed according to latest exam pattern Online school classes from Takshila Learning are crafted for class 10 Maths with NCERT guide/RD Sharma solutions/Notes/study material/ sample question papers based on ICSE/CBSE and various state board exams. Taking an account of the vital role that class 10th plays in the life of a student, Takshila learning has formulated the perfect solution for the educational needs of students of class 10. Highly rich syllabus includes Real Number, Pair of linear equations in two variables, Polynomials, Reducible Equations, Quadratic equations, Triangles, Coordinate Geometry, Arithmetic Progressions, Introduction to trigonometry. Many Applications of Circles, Areas related to circles, trigonometry, Statistics and Probability,Constructions, Surface Areas and Volumes. "Explore topics from Arithmetic , Geometry, and Algebra to Trigonometry and much more." The sample papers and maths solutions of class 10 helps students to constantly monitor the strategies, thought process and alternative ways to solve a mathematical problem. Making students understand in the most efficacious way possible the Numerical, Geometrical, Algebraic, Statistical and trigonometric concepts of class 10 plus perform operations with decimals, fractions and integers is the motto of our school online classes. These maths solutions with Interactive presentation of theories and concepts with plenty of proof allows the learners to see the flow of logic.

Class 10 Hindi

Join the best online school classes for class 10 Hindi crafted by Takshila Learning based on latest exam pattern with NCERT guide/solutions,Notes, study material, videos, sample question paper based on ICSE/ CBSE and various state board exams. "Learn Hindi through a variety of effective teaching strategies." We strive to encourage and expose students to participate actively in understanding communicative practices. School online classes, study material and Hindi guide for class 10 enables the students to listen, comprehend and employ non-verbal clues to make contacts and draw inferences. "Hone your Language with powerful Hindi Vocabulary, Explore the choicest literary works and enjoy the beauty of your Mother-tongue" Knowledge of Nouns, Pronouns, Verbs, Adjectives,Tenses, Phrases, Idioms,Figures of Speech, Sentence construction and its transformation, synonyms and antonyms, letter, paragraph, composition writing form the core part of the syllabus. Along with this, many other literature and grammar aspects are taught to the children via Takshila's online tutor and study material to meet student's language learning needs. Also, development of vocabulary takes place simultaneously with numerous exercises on homophones, word meanings, sentence completion, punctuation, fill ups, and spellings along with interactive activities for building effective verbal and written communication skills.Sample question papers for class 10 Hindi are also available for practice.
Subscribe to our social channel.
Call us: 8800999280/8800999284 or fill the form for any other details: